"Interior Designers are only for the rich"
"I don't have a big project, so not worth engaging a professional"
It really doesn't matter whether you have a large or small project or budget. Engaging a professional will reap benefits.
The clients who built this home themselves some decades ago primarily came to us to have two sofas recovered.
The house was unusual in that most of the interior comprised of wood finishes. In discussions, the clients realised that we could help them more in pulling the look of the lounge as a whole together.
They had a piece of art that they loved but had sat at the end of the bed for as number of years and wanted to incorporate it in the lounge design. Using this piece of art as our inspiration, we chose a scheme to fully complement the interior.
What did we do?
Recovered the sofas as per the original request
Designed and made cushions to complement
Window treatments – blinds and curtains
Handmade rug.
No building work, no big budget – a big difference made.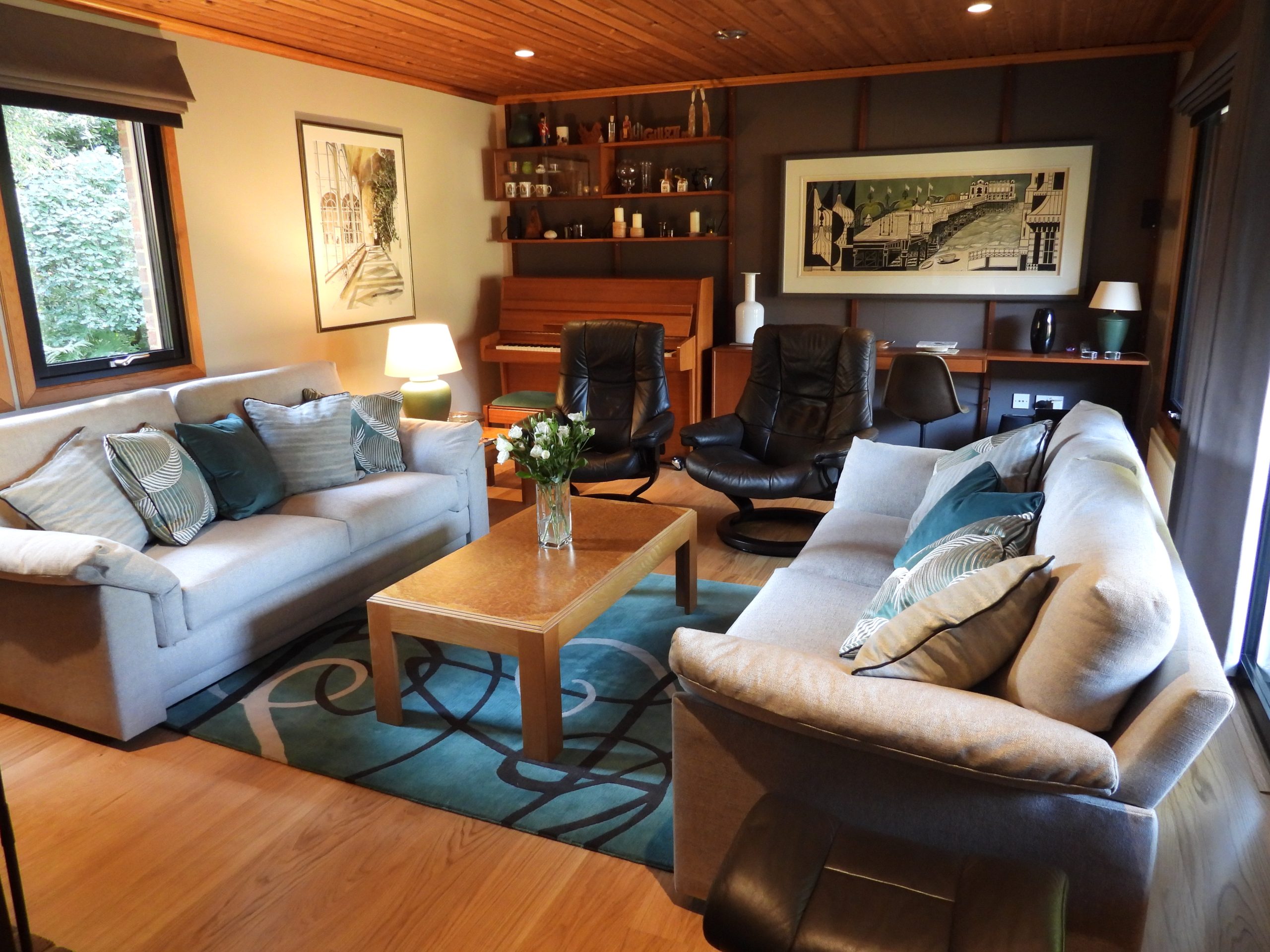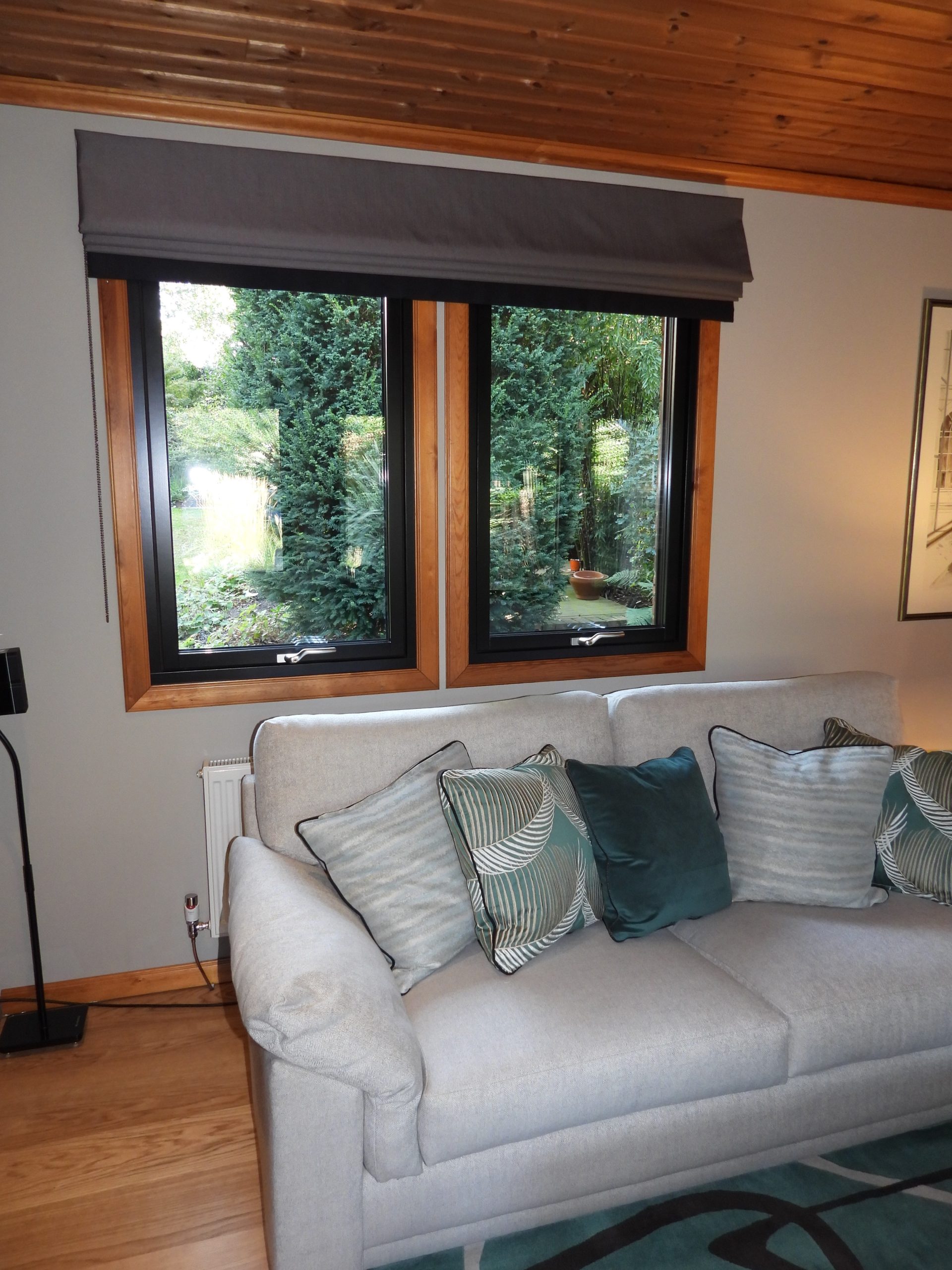 We would like to thank you all for the enthusiasm & care with which you tackled our lounge refurbishment. We certainly did not present you with a blank canvas on which to weave your interior design magic. Our house came from Sweden in the 1980s and already had a strong character with all its wooden elements and black painted windows. We further compounded the problems by deciding to add oak flooring to the mix of existing pine ceiling, skirtings and architraves. We chose a pale grey for the walls and to that Gilly added some wonderful fabrics for the sofas, cushions, blinds & curtains as well as a unique design for the rug. The result is a transformation of our lounge that we could not have envisaged and which we love. We could not have been happier with the level of service & infinite patience with which you tackled our project and the skill with which you have managed all the various suppliers & trades persons.
If you have a residential project, and would like interior architecture and design support whether full project management, or a consultation to help make your kitchen, bathroom, or home work better for you, please get in touch.